A seasoned communicator,
Janet Stovall
is UPS's primary speechwriter and one of a handful of Black speechwriters working at the C-level in the FORTUNE 500. A popular speaker, Janet's frank business approach tackles corporate racism, diversity and equity head-on, offering straightforward formulas and frameworks for dealing with them. Her TED talk challenging business to get serious about inclusion has been viewed nearly 1.8 million times. Janet holds a bachelor's degree in English from Davidson College, a Master's of Professional Studies in Integrated Marketing Communications from Georgetown University and post-graduate certificates in diversity and inclusion from Cornell University and Yale University.
---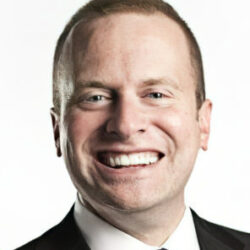 Michael Huber
serves as Indy Chamber President and CEO. In this role, Michael leads the organization's efforts to serve their near 2,000 member business, providing tools and resources vital to business growth and success. During this time, the Indy Chamber has worked to spearhead the Indianapolis region's economic development strategy, a comprehensive plan to unite and strengthen the metro economy through collaborative partnerships aimed at boosting innovation and entrepreneurship, developing and attracting top talent, building quality connected places, and promoting Indy's vibrant and inviting image worldwide.
---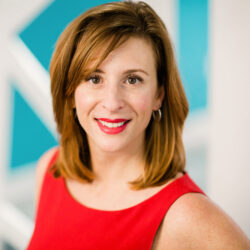 Angela Carr Klitzsch
was appointed President and CEO of EmployIndy by City of Indianapolis Mayor Joe Hogsett and EmployIndy's board of directors in June 2016. In this role, she is responsible for setting EmployIndy's vision – for all Marion County residents to have access to services and training necessary to secure a livable wage and grow in a career that meets employer demand for talent. On top of guiding the new strategic plan for EmployIndy, she drives colleagues to think strategically, innovate constantly, and execute to the best of their abilities while fostering a culture of transparency and high energy around the office. She also maintains key relationships throughout Indy's economic and workforce network, keeping EmployIndy agile as needed to address the evolving landscape of workforce development.
---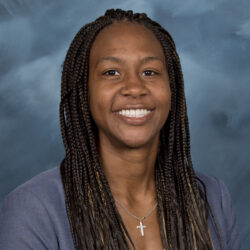 Indiana's "do-everything" forward Tamika Catchings completed 16 seasons in the WNBA, stepping away from her Naismith and Women's Basketball Hall-of-Fame-career following the 2016 season. Her naming as recipient of the very first ESPN Humanitarian Award in 2015 and a 14-year run of community service by her Catch The Stars Foundation are testament to her work off the court, however – more impactful than her MVP career on the court. Since her playing retirement, she serves as General Manager for the Indiana Fever. She operates the cozy Tea's Me Café on the north side of downtown Indianapolis, and continues her service as an ambassador with the NBA and WNBA. She serves on a developmental committee with USA Basketball. She also serves as an SEC ESPN Women's Basketball Analyst.
---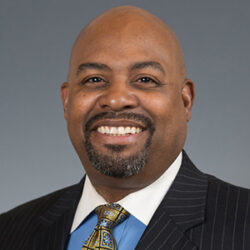 Dr. Sean L. Huddleston
is an experienced higher education executive with over two decades of experience in assisting universities, organizations and communities with developing and implementing vision and strategies that help improve engagement, promote equity, and achieve performance goals.
Dr. Sean L. Huddleston currently serves as the 5th President of Martin University. Prior to his appointment as President, Dr. Huddleston's career in higher education focused on leading institutional efforts that create conditions of success for nontraditional students and those who have been historically underrepresented and underserved.
---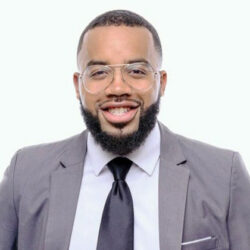 The Ross Foundation was started in 2014 by the vision of our Founder
Derris Ross
, an Indianapolis native born and raised on the cities Far Eastside. Growing up, Derris could see how the lack of youth programs and community engagement has affected the city. Due to this, the rise in crime, drug usage, and poverty has taken a toll on the community. Now being older and a respected leader in the community, he has decided to start his own foundation to give back to and repair his childhood community.
---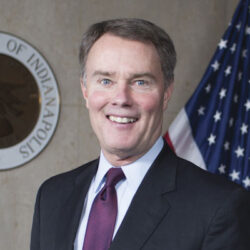 Joseph "Joe" Hogsett
is the 49th mayor of Indianapolis. Before taking office in 2016, Mayor Hogsett served as Indiana's Secretary of State and United States Attorney for the Southern District of Indiana. Mayor Hogsett's focus is on preventing crime, protecting taxpayers, and creating opportunities for working families. He is also dedicated to investing Indianapolis' resources back into our neighborhoods. A lifelong Hoosier, Mayor Hogsett has lived and worked in Indianapolis for more than 30 years. He earned his undergraduate degree and law degree from Indiana University. He received graduate degrees from Butler University and the Christian Theological Seminary. He and his wife Steph have three children.
---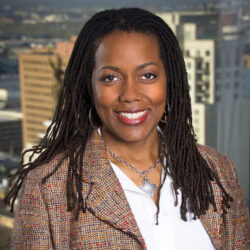 In January 2016, Angela Smith Jones was sworn in as Indianapolis Mayor Joe Hogsett's first Deputy Mayor for Economic Development. Under her purview, Smith Jones oversees Develop Indy, the city's economic development organization, and Employ Indy, the city's workforce improvement board. Angela Smith Jones, a native of Indianapolis, is a graduate of DePaul University College of Law in Chicago, Illinois where she earned her Doctor of Jurisprudence. Prior to law school, Smith Jones completed her undergraduate studies at Miami University, in Oxford, Ohio, with a degree in Broadcast/Journalism.