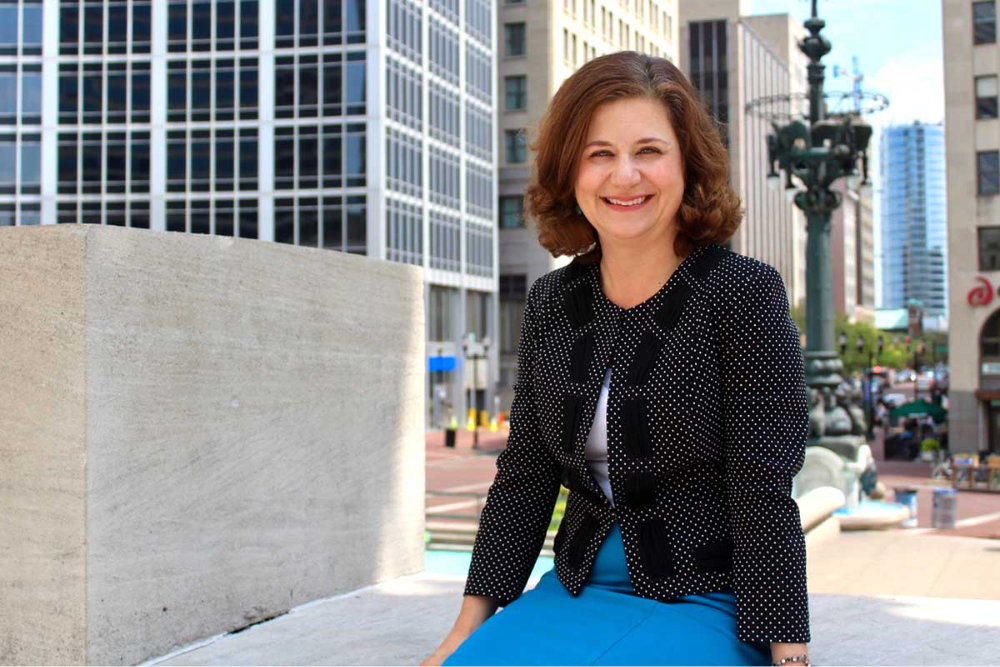 Marie Mackintosh
COO (Chief Operations Officer)
Biography
Describe your job:
In the words of my 9-year-old daughter: I lead by "going to lots of meetings and making lots of decisions, which is supposed to help people find the right school or job for them…it sounds hard and confusing!" While it is difficult at times, it is also rewarding and fulfilling to be able to have an impact on my community.
What do you love about Indy?
What's not to love? At the time of writing this, last week I loved the Livery's outdoor dining and going for a bike ride around our neighborhood. This week I loved meeting the owner of Pia's Urban Cafe and seeing my kids' summer camp performance at the young actors theater at the Atheneum. There's always something new yet familiar going on. In short, I love my family, friends, and the community that make Indy such a vibrant place!
What is the most important trait for job-seekers to have?
In the 21st century economy, employees who bring creative energy, unique problem-solving skills, and an ability to learn on the job will be the most successful.
A little more about Marie…
"I spend most of my free time with my family; we love to ride bikes, swim, museum hop, go to a play, hang out on our back porch, and travel when we can."
As Chief Operations Officer, Marie Mackintosh is responsible for developing innovative strategies that ensure EmployIndy's investments and partnerships improve the overall ecosystem of workforce development in Indianapolis. She has focused her latest efforts at EmployIndy particularly on designing a more integrated network of partners who serve opportunity youth. Marie brings more than a decade of workforce development and higher education experience to her role. At the Indiana Department of Workforce Development, she held various leadership roles where she was instrumental in the re-design of adult education delivery and the development of grant investment initiatives like WorkINdiana and SkillUp, which focused on creating public-private partnerships to serve employers and students alike.