Reaching Disconnected Young Adults by Adding Innovative YES Indy Re-Engagement Centers
EmployIndy is formally launching its YES Indy Re-Engagement Center (REC), expanding to two additional locations at Eastern Star Church and Mount Carmel Church after soft-launching a pilot site over a year ago with the Finish Line Boys & Girls Club on the Far Eastside. The RECs are designed as an outreach tactic to attract "opportunity youth" – residents ages 16-24 who have disconnected from education and/or employment – using open gym basketball to bring them to a space where career services can be offered.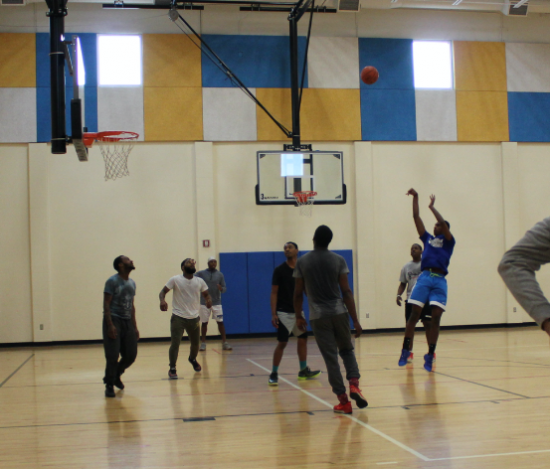 The concept came from the mind of Rev. Rodney Francis, senior director of opportunity youth at EmployIndy, and aligns with the organization's strategic plan to provide positive opportunities for young adults, particularly in impoverished, high-crime neighborhoods. The first REC has been quietly operating at the Finish Line Boys & Girls Club, utilizing their facility during school hours when it would traditionally be closed.
"Boys & Girls Clubs of Indianapolis believes every young person deserves to live a life filled with hope and opportunity," said Maggie A. Lewis, CEO of Boys & Girls Clubs of Indianapolis. "Providing our youth on the Far Eastside with more than just basketball, but a safe place to spend time and engage with those who can help them seek educational and employment opportunities is critical to inspiring and empowering them toward success."
Since the soft launch last May, over 1,200 individuals have come through the doors to play basketball, many of whom would meet the criteria to receive YES Indy services. Once engaged, young adults have opportunities to engage with REFs (re-engagement facilitators) and start creating a life change by attending the "Power Huddle," a mind-setting course offered at the Finish Line Boys & Girls Club to participants who want to take that first step. 
During the Power Huddle, participants reframe their view of their own future and are introduced to opportunities available through YES Indy, such as achieving their high school equivalency, working with a career coach, enrolling in training, and receiving barrier busting support, such as assistance with rent, transportation, or childcare.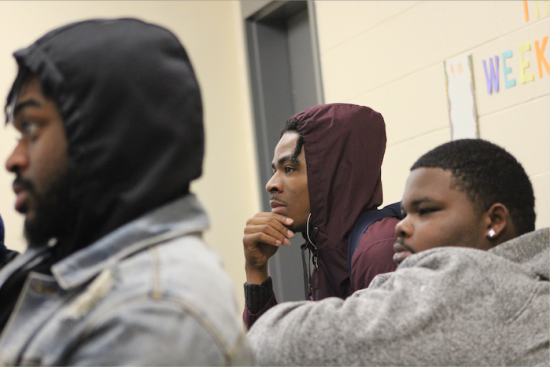 "Reconnecting disconnected young adults with education and employment opportunities is an important element of our strategy for inclusive growth," said Mayor Joe Hogsett.  "When young people in all of our city's neighborhoods have access to postsecondary education and good paying jobs, we see greater social and economic equality, as well as successes in crime reduction and an increase in the overall sense of security for youth and their families across Indianapolis."
Key to making the concept work is developing partnerships for hosting participants and working with one of the eleven Indianapolis-area YES Indy providers to offer career services. EmployIndy also negotiated relationships with adult education providers and local businesses for referrals. The collaborative efforts aim to have lasting impact on the crime, poverty, and economic mobility in the neighborhoods where RECs are located.
In order to continue these efforts, EmployIndy has braided funds from grantors such as Lilly Endowment, Starbucks Foundation, the City of Indianapolis Office of Public Health and Safety and most recently, Community Leadership Innovation Fund, a fund of Central Indiana Community Foundation (CICF).
"We cannot ignore the barriers confronting these individuals," said Milt Thompson, advisor to the Community Leadership Innovation Fund at Central Indiana Community Foundation. "These youth are at a critical moment in their lives and need our community's support more than ever."
Jervell Jackson has been a regular during the open gym basketball, and YES Indy has opened doors that may never have seemed possible. His career navigator at CAFE, a YES Indy service provider, helped pay for books to prepare for his CDL exam, and connected him to classes to become a certified basketball referee. The staff at the various organizations who partner to bring YES Indy to life are excited when they see positive outcomes and hope to see more as the two new RECs continue to grow.
"I took the information I learned and put it to use," said Jackson. "Not only have I become a better man, I learned how crucial it is to find what you want your career in life to be and to not settle for anything less."
Connect to a YES Indy service provider at yesindy317.org.
---