TAA Success Stories
The Trade Adjustment Assistance (TAA) Program is a federal entitlement program that assists U.S. workers who have lost or may lose their jobs as a result of foreign trade. This program seeks to provide adversely affected workers with opportunities to obtain the skills, credentials, resources, and support necessary to become reemployed.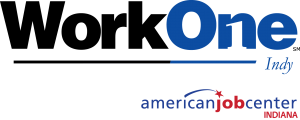 Marion county has experienced dislocations recently in which workers qualify for TAA benefits, which are managed through WorkOne Indy American Job Centers. Below are two testimonials from local residents who have applied for and received benefits.
I started working with the TAA program right after I found out I was losing my job. I decided that I wanted to pursue my MBA and receive training assistance from the TAA program. I worked with Maritha and have not been disappointed. She has taken great care of me and answered all of my questions! The whole TAA process was very long and time consuming, but Maritha made the whole transition very smooth and made sure I knew what I needed to be accepted into the program. I was accepted into the program to have my tuition and books completely paid for by the TAA program! The documentation portion of the program takes a lot of time, but the benefits are so much greater! I can't wait to continue to work with Maritha and the rest of the TAA team throughout my training.

Kelsey Cohen
Kelsey Cohen now works for CALUMET GP, LLC as an Human Resources Generalist earning $60,000.00, she will begin training in February 2018 pursuing her MBA at Kelly School of Business.
My name is Michael Brooks I have had a very good experience working with the TAA team on my TAA/RTAA. Devon Banks has worked extremely hard with me on my resume my and interviewing skills. It has truly been my pleasure to have worked with her. She is the reason I was able to get my job with Lilly and I am really grateful for her help. I started my employment on November 27, 2017 and my rate of pay is $22.60 an hour.

Thank you for all you do!

Michael Brooks
---