EmployIndy and George Washington High School Connect Students with Local Employers
As the anticipation of summer break continues to grow for students and families across Central Indiana, many are looking for employment opportunities and ways to connect with local employers during the break. On June 1st, EmployIndy hosted a career fair at George Washington High School (GWHS) aimed at engaging young people with local employment opportunities. Nearly 180 high school students were served during the career fair, providing onsite networking for students with twelve community employers, including Waffle House, Walgreens, Ransburg YMCA, EmployIndy, Donatos Pizza, Crew Carwash, and Indy Parks and Recreation.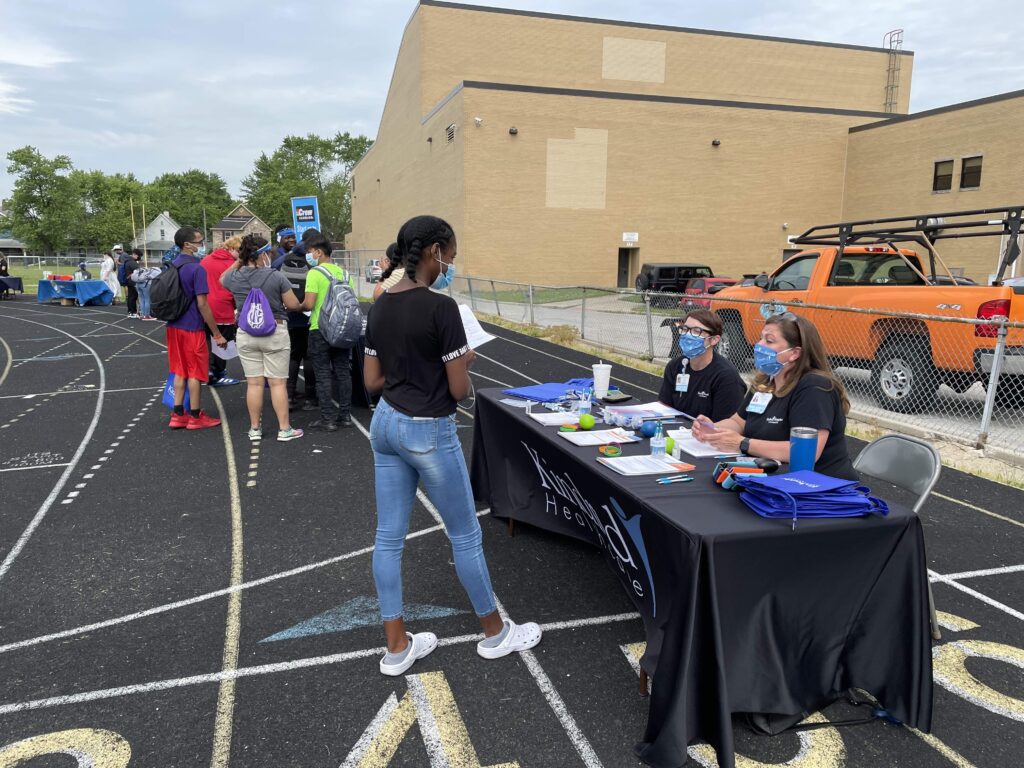 During the 4-hour event, EmployIndy staff also assisted 92 students in signing up for Mayor Joe Hogsett's Youth Jobs Initiative, Project Indy, as well as conducted mock interviews with 45 students as a part of EmployIndy's Talent Bound curriculum, entitled Talent Prep. Through Talent Prep, young people are prepared for real-world workplace experiences and given confidence as they navigate into the workforce. 
"We were encouraged to see a great employer turnout and for us to have the chance to support the students who selected 'employment' as their 3E option," said Mechelle Polter, Director of Talent Bound. "It was great working with the George Washington faculty as well as being able to provide connections to summer employment opportunities for the younger students." Through this and similar youth career fairs such as one that was hosted two weeks prior at GEO Academies, EmployIndy aims to promote job equity amongst the local youth population as well as connect community employers to a diverse group of students and prospective employees. 
Lastly, students at the June 1st event were also introduced to the Modern Apprenticeship program at GWHS. This competitive program provides students with the opportunity to complete their high school degree, earn industry-recognized certification, and gain college credits all while being paid over $13/hour and working in a high-demand industry at locally recognized employers, such as Roche Diagnostics and OneAmerica Bank.
Through current and future partnerships with Marion County schools, EmployIndy works to continue growing talent pipelines for local employers and connecting more young people to employment opportunities that prepare them for the workforce.
You can learn more about EmployIndy's efforts to connect young people to employment opportunities by visiting:

https://employindy.org/wbl/
---