Having the opportunity to gain practical resume building skills and interviewing experience can help give young people the head start they need to be successful as they enter our ever-changing workforce landscape. One way which EmployIndy helps guide these efforts is through Talent Bound, our vehicle to provide students in Marion County with access to authentic work-based learning experiences.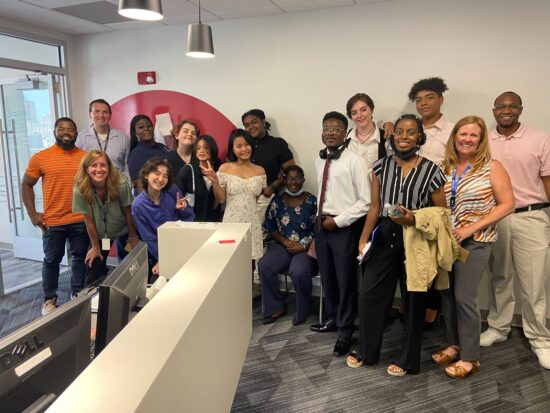 On Wednesday, July 7th, EmployIndy had the opportunity to partner with and host TeenWorks, whose mission is to empower teens to achieve excellence in community, college & career. TeenWorks brought 11 students to EmployIndy's downtown office where they participated in Talent Bound "Talent Prep" activities that included resume-building exercises, mock-interviews as well as learning more about Project Indy and the Modern Apprenticeship Program (MAP).
"We're happy that TeenWorks invited us to be a part of this event and we enjoyed the opportunity to expose these students to Talent Bound opportunities, while also helping them prepare their resume and enhance their interview skills," Said Matt Simpson, Talent Bound Manager, High Schools. During the event, each student participated in at least two mock interviews with EmployIndy staff as well as worked closely with EmployIndy staff to learn practical ways in which they can build a resume that stands out.
To learn more about how Talent Bound partners with local organizations to help prepare Marion County young people to enter the future workforce, visit: www.talentbound.org.
---