Strong Pipeline of Workers
Address systemic barriers preventing a strong pipeline of entry-level workers and employment opportunities.
Roughly two-thirds of employers struggle to find qualified candidates for open positions and, according to these same employers, 87% of key skills are best learned on the job.
To engage employers in innovative and creative cultivation of talent, EmployIndy provides direct support to, and opportunities for, employers to upskill the workforce. We are meaningfully connecting employers and work-ready individuals through improved practices and policies that have historically created barriers for employers and job seekers, alike.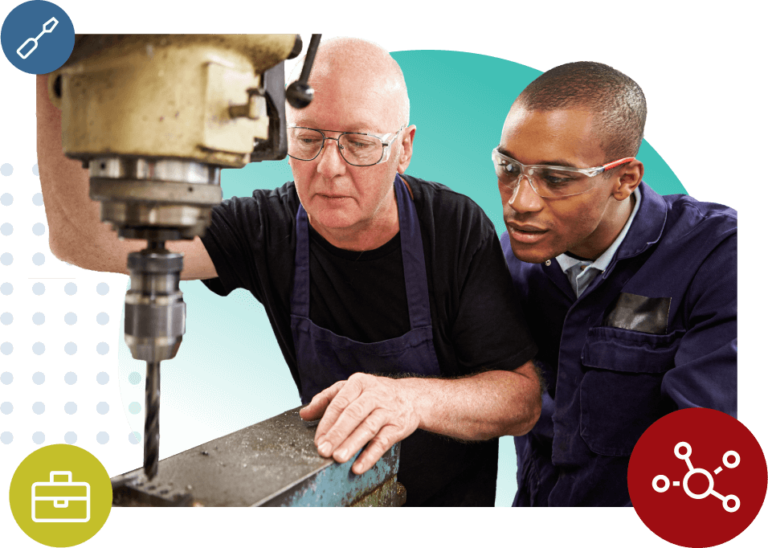 Combined, these efforts strengthen the pipelines of available workers qualified for good and promising jobs that lead to economic mobility and future prosperity. In program year 2020, the average wage of adults participating in EmployIndy programs increased to $19.81 per hour, 10% higher than the regional measure of a "good job" with a family-supporting wage of $18 per hour.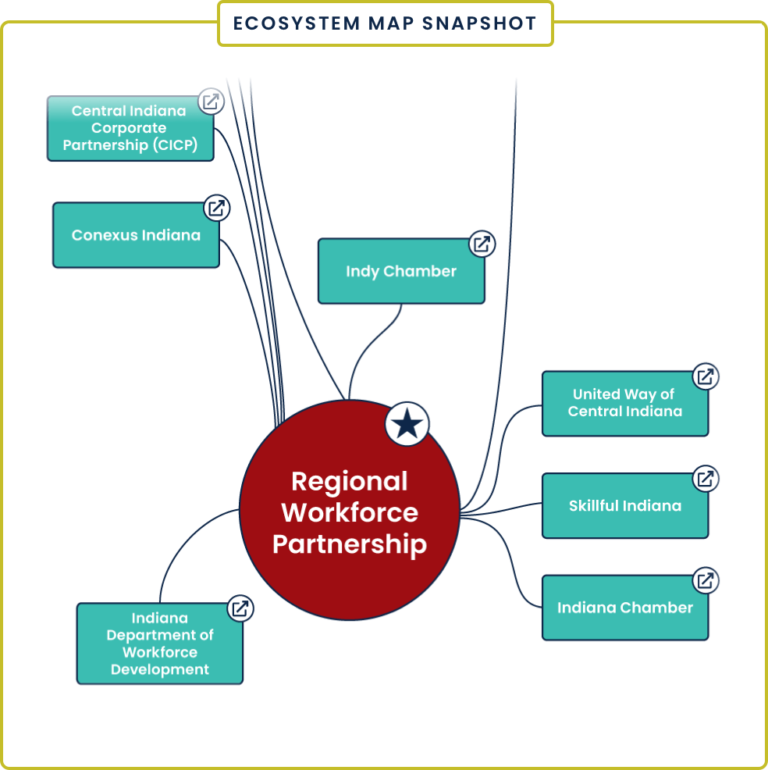 To assist in the development of local talent and deepen the relationships between EmployIndy and Marion County businesses, EmployIndy's Business Partnerships team was restructured in program year 2020. This year, 959 unique businesses received services that range from facilitating employer connections with ecosystem partners, local job seekers, and talent pipelines to customized support in developing sustainable practices that address short- and long-term talent needs.
Through Indiana Department of Workforce Development's Next Level Jobs program, EmployIndy consulted with 86 Marion County employers to train, hire, and retain 1,261 new or incumbent workers and fill in-demand positions. More than $5,000,000 in Employer Training Grants were invested in small to mid-sized businesses and XBEs in advanced manufacturing, agriculture, building and construction trades, health sciences, information technology, and transportation and logistics.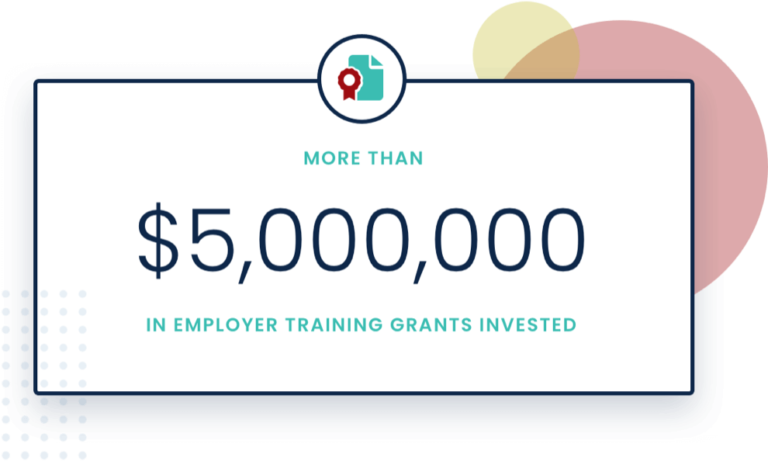 Regional Workforce Partnership
Formed in 2016, the Regional Workforce Partnership (RWP) brings together nonprofits, employers, state agencies (including DWD), and community organizations to pursue meaningful policy priorities that create a stronger climate for businesses, individuals, and our community. This year, RWP became a member of the National Fund network of regional workforce collaboratives to improve the quality of the workforce in the Indianapolis region.
Rapid Re-Employment Response
At the direction of Mayor Joe Hogsett, the RWP turned its collaborative efforts toward a unified plan to enable employers to connect with a broad pool of talent and contribute positively to our region by rapidly re-employing individuals who were displaced by the pandemic. As a result, Rapid Re-Employment Response (RRR) formally launched in August 2020 with funding from the City of Indianapolis' Coronavirus Relief Fund.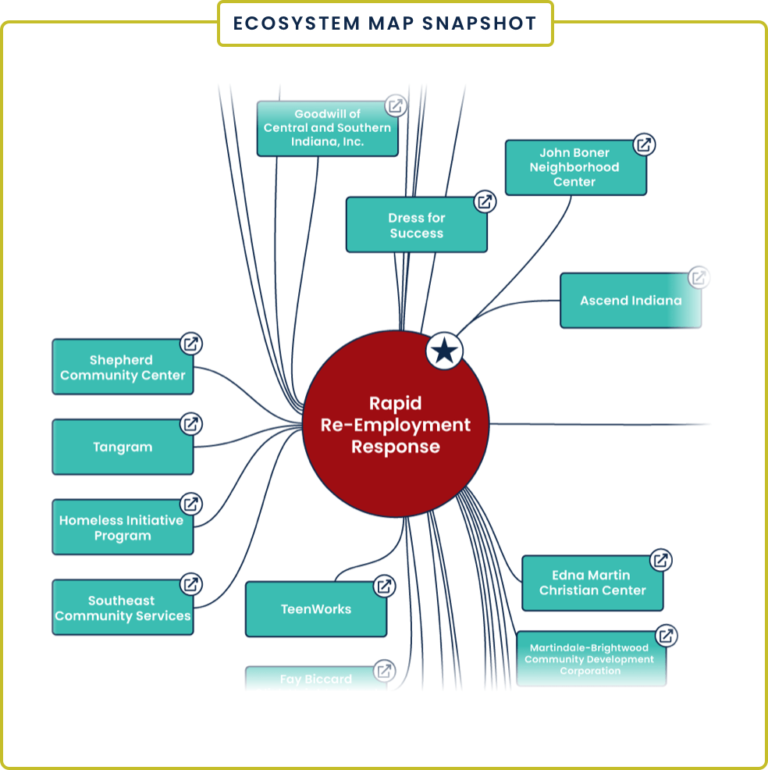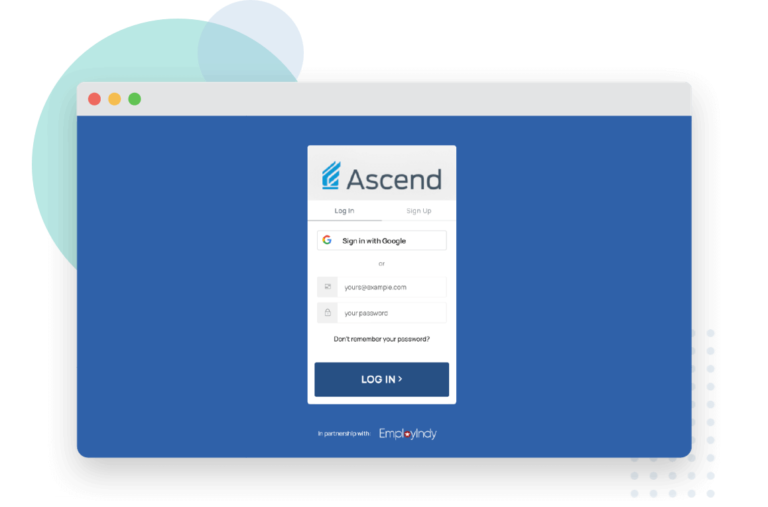 Utilizing the Ascend Network, RRR is a free and easy-to-use online job search tool with pre-vetted candidates for employers and one-on-one job search support for candidates, facilitating meaningful connections between job seekers and Indianapolis employers, with a focus on skills rather than backgrounds. Posted positions pay no less than $13/hour and must be full-time, ensuring connections to good and promising jobs for the 200 job seekers placed in positions posted by over 400 employers during the first year.
As part of this effort, the RWP completed a data-sharing agreement with DWD, allowing for unprecedented sharing of information on customers of the Unemployment Insurance system to target marketing of the tool. The RWP also worked closely with the John Boner Neighborhood Centers, Edna Martin Christian Center, and Southeast Community Services to support the job search needs of residents utilizing IndyRent. Brookings cited the uniqueness of RRR "because of its proactive outreach strategy to unemployed workers in the region."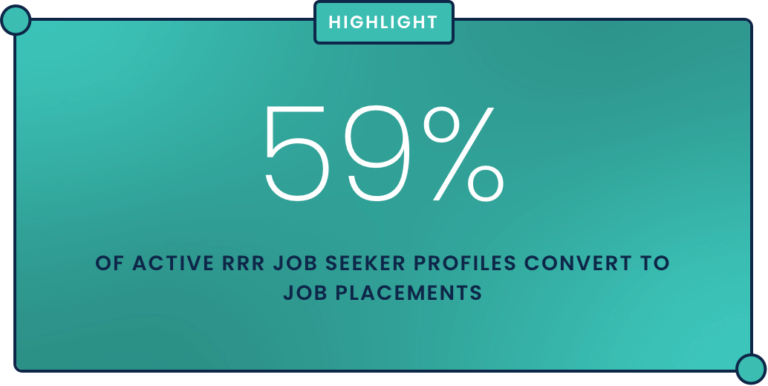 Ascend Indiana, the talent initiative of the Central Indiana Corporate Partnership (CICP), is a critical workforce thought-leader and operational partner in EmployIndy's ecosystem. As leaders in the RWP, EmployIndy and Ascend work together to enhance RRR and expand youth apprenticeship in our region, creating an environment of quality career readiness for students and job seekers by conducting labor market research and analysis and jointly engaging employers in collective services.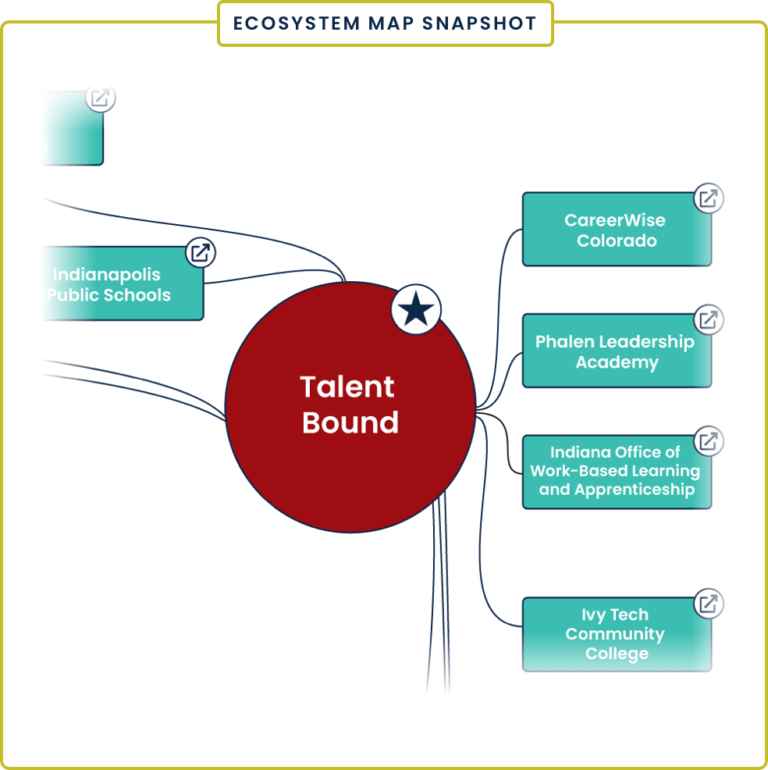 EmployIndy and Ascend launched a nontraditional apprenticeship model in Fall 2020 to provide more options for Indianapolis high school students to prepare for the future while engaging in high-demand industries. Modern Apprenticeship (MAP), the highest-caliber experience that EmployIndy offers through Talent Bound, is a paid, three-year, work-based learning experience where students can emerge with a high school diploma, college credits, relevant credentials, and professional experience. 

In May 2021, participating employers selected the pilot cohort of youth apprentices from 100+ applicants. The selected students were publicly matched to employers at the inaugural MAP Signing Day, officially receiving the Modern Apprenticeship certificate of acceptance. Through consultation and the model of CareerWise Colorado, the pilot cohort launched with 30 racially and economically diverse youth apprentices from six local high schools who are now working among 16 Indianapolis employers.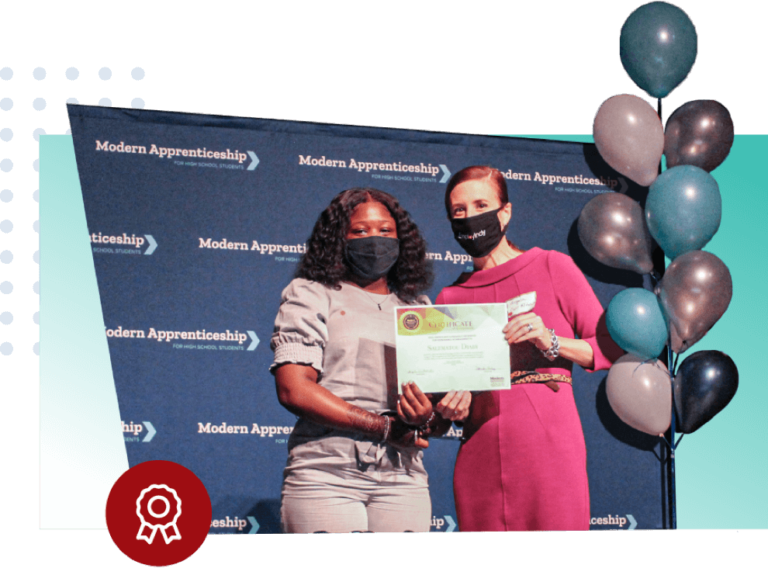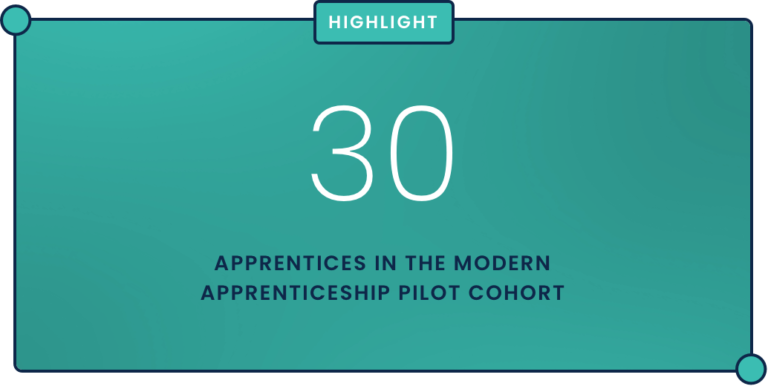 Richard M. Fairbanks Foundation
Through the generous support of Richard M. Fairbanks Foundation, MAP's establishment in Indianapolis coincides with Ascend's plans to expand to other regions of the state. In 2019, an Indiana coalition came together to explore and shape a modern apprenticeship strategy by benchmarking established programs in Switzerland, Colorado, Washington, and South Carolina, guiding the vision for MAP to provide meaningful opportunities to high school students.
Additional Strategic Initiatives