INDIANAPOLIS, IN – January 30, 2020 – Today Mayor Joe Hogsett kicked off the fifth year of connecting young people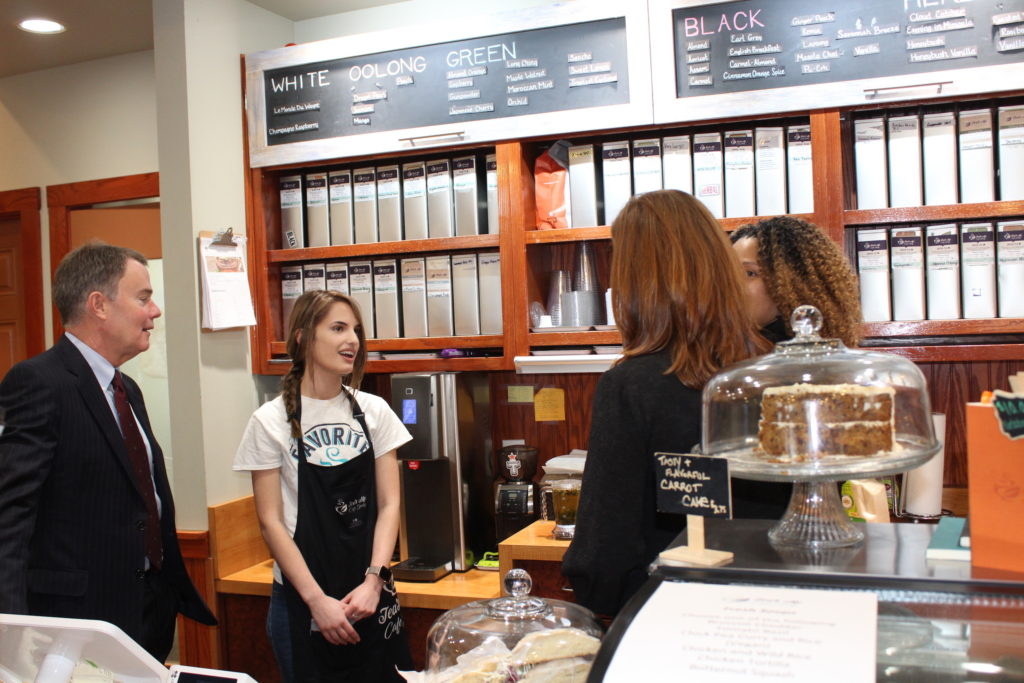 to summer employment opportunities through Project Indy, the mayor's youth jobs program. In partnership with EmployIndy, the program has expanded throughout Indianapolis – with 175 employers actively posting jobs on the portal and nearly 8,000 youth connected to job opportunities.
"When we launched Project Indy in 2016, it was with the intention of removing barriers to opportunity and expanding the number of options for Indianapolis young people. When we launched the unified location-based job board we saw opportunities address transportation challenges young people face, while also investing in small businesses that act as the backbone of Indianapolis neighborhoods," said Mayor Joe Hogsett. "We want this program to have a lasting impact on our city and the residents who live here."
Project Indy impacts all residents in Marion County – both directly and indirectly – by:
Providing employers with an eager, entry-level workforce;
Increasing employability skills for young people which will help them as they progress in their careers; and
Growing community collaboration, business capacity, and overall stability.
"EmployIndy has made a promise to the community to provide resources impacting young people and the neighborhoods in which they live," said Angela Carr Klitzsch, president & CEO of EmployIndy. "By working together we are establishing a pipeline of individuals who not only have the employability skills to excel in the future and contribute to the economic growth of the city, but are able to meet employer demand for talent now."
Tea's Me Cafe Indy is a prime example of a small business that puts forth an effort to impact their neighborhood. Located in Fall Creek Place, Tea's Me hosts many community events and puts extended efforts towards hiring Indianapolis young people as baristas. Beyond simply hiring these young people, Tamika Catchings, owner of Tea's Me Cafe Indy, strongly believes that through this process individuals grow skills needed to excel in the future as they further progress in the working world.
"We are super excited to join the mayor to celebrate the kickoff of Project Indy's youth and young adult hiring season," said Tamika Catchings, owner of Tea's Me Cafe Indy. "At Tea's Me Indy, we don't take lightly being a part of our young people's journey to reach all of their dreams and goals. It is our goal to prepare them to reach new heights and through our Mayor and Project Indy's commitment, we are able to do just that."
Employment opportunities available through Project Indy directly impact the growth of a continuum of support for Indianapolis young people to not only grow as individuals, but steer towards future career opportunities. These opportunities create a positive trajectory for youth which will have a lasting impact on not only the next generation, but on Indianapolis as a whole. Regardless of company size or resources, every organization can make a difference in their community through Project Indy. Start your journey today at projectindy.net.
---