Mayor Joe Hogsett Highlights COVID-19 Relief Education Funding
Indy Achieves completion grants, adult education programs expanded through federal funds
INDIANAPOLIS – AUGUST 20, 2020 – Today Mayor Joe Hogsett joined City-County Council President Vop Osili, Ivy Tech Community College Chancellor of Central Indiana Dr. Kathleen Lee, IUPUI Associate Vice Chancellor Boyd Bradshaw, and EmployIndy Chief Operations Officer Marie Mackintosh to call attention to expanded postsecondary education programming made possible through federal CARES Act spending.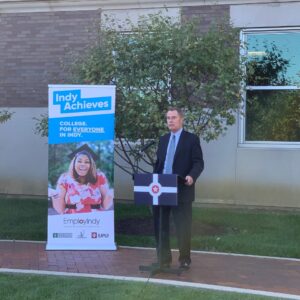 "Postsecondary education will be just as big a part of gainful employment post-pandemic as it waspre-pandemic," said Mayor Hogsett. "If our community is dedicated to a return to an even better Indianapolis, we must find ways to provide a realistic path to prosperity for all residents. Our success as a city depends not just on attracting the business of the future, but on educating the workforce of the future. Today, we take a step toward that goal during a difficult time."
"The City-County Council is proud to support Indianapolis students and our institutions of learning," said President Osili. "Quality education is a powerful force for equity, and these education grants will make an incredible difference in the lives of residents from neighborhoods across our city."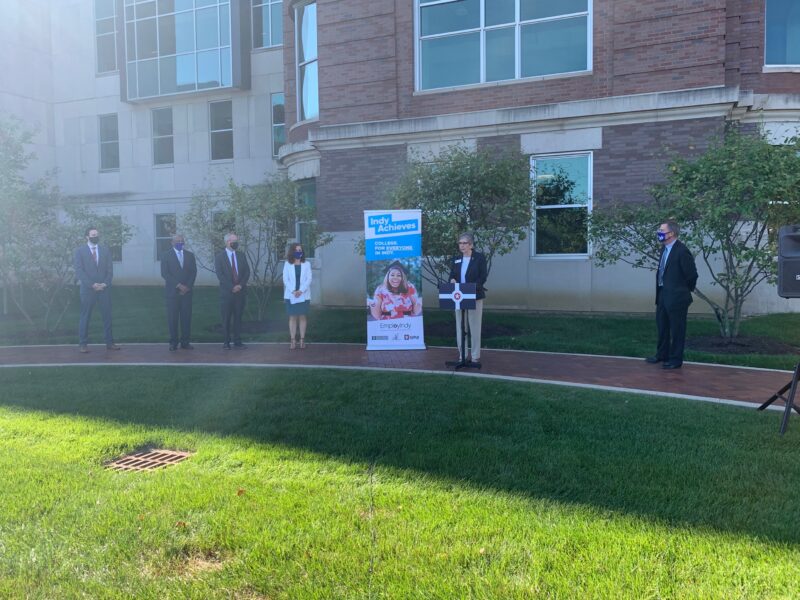 The appropriation included $327,500 for Indy Achieves completion grants, which cover debt, unpaid bursar bills, and other substantial debts preventing IUPUI and Ivy Tech students from continuing their postsecondary education. Students are able to use these newly allocated funds and return for the Fall 2020 term. While the deadline for IUPUI has passed, Marion County residents who want to return and complete their postsecondary degree or credential at Ivy Tech can still request a Reconnect Completion Grant by going to indyachieves.org/completion-grants.
The appropriation also included $1.1 million in additional funding towards Rapid Reskilling Grants to be distributed by EmployIndy to seven local adult education providers. The funds can be used for expenses related to e-learning and short-term postsecondary certifications that lead to better job opportunities. The City had previously allocated $1.5 million towards the program in the June 8 CARES Act package in order to increase the opportunities available to adult students seeking their high school equivalency, high school diploma, or postsecondary certifications. Local partners include Washington Township, Wayne Township, Warren Township, Goodwill Excel Centers, Marian University, Indy Reads, and the YMCA.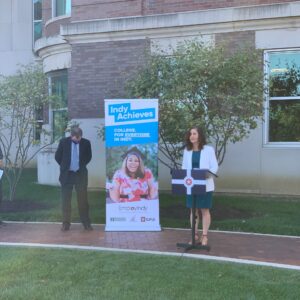 "This appropriation allows for individuals to overcome barriers to pursuing and completing their secondary or postsecondary degree, which will better prepare them to land a good job in Indianapolis as the economy recovers," said Marie Mackintosh. "Adult education providers are now able to serve a wider range of Indianapolis residents and a greater number of Ivy Tech and IUPUI students have the unique opportunity to continue pursuing their degree."
The City-County Council passed the second package of federal CARES Act funding on August 10, adding $16 million in public health, social service, technological, and economic recovery investments on top of the $76 million allocation passed on June 8.
---