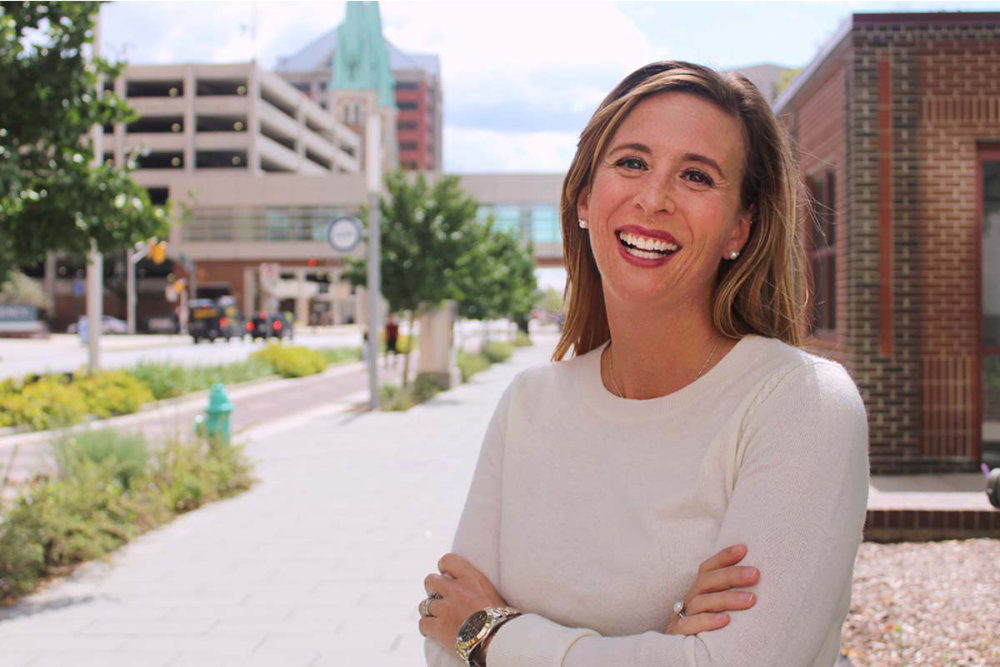 Angela Carr Klitzsch
President & CEO
Biography
What do you love about Indy?
I love the cultural districts, The Children's Museum of Indianapolis, The Indianapolis Museum of Art, and all the people working to make this city inclusive and welcoming.
What is the most important trait for job-seekers to have?
Critical thinking
A little more about Angela…
"When I'm not working, you will find me hanging out with my boys (ages 39, 10, and 6)."
As President and CEO, Angela Carr Klitzsch is responsible for setting EmployIndy's vision – for all Marion County residents to have access to services and training necessary to secure a livable wage and grow in a career that meets employer demand for talent. On top of guiding the new strategic plan for EmployIndy, she drives colleagues to think strategically, innovate constantly, and execute to the best of their abilities while fostering a culture of transparency and high energy around the office. She also maintains key relationships throughout Indy's economic and workforce network, keeping EmployIndy agile as needed to address the evolving landscape of workforce development.
Angie – as she is known around the office – serves on the board for several local community-based organizations. With an educational and professional background in philanthropy, she brings more than 17 years of workforce development, economic development, and philanthropic experience to EmployIndy, previously holding high-level positions at JPMorgan Chase & Co., Central Indiana Community Foundation, and The Clowes Fund, Inc.