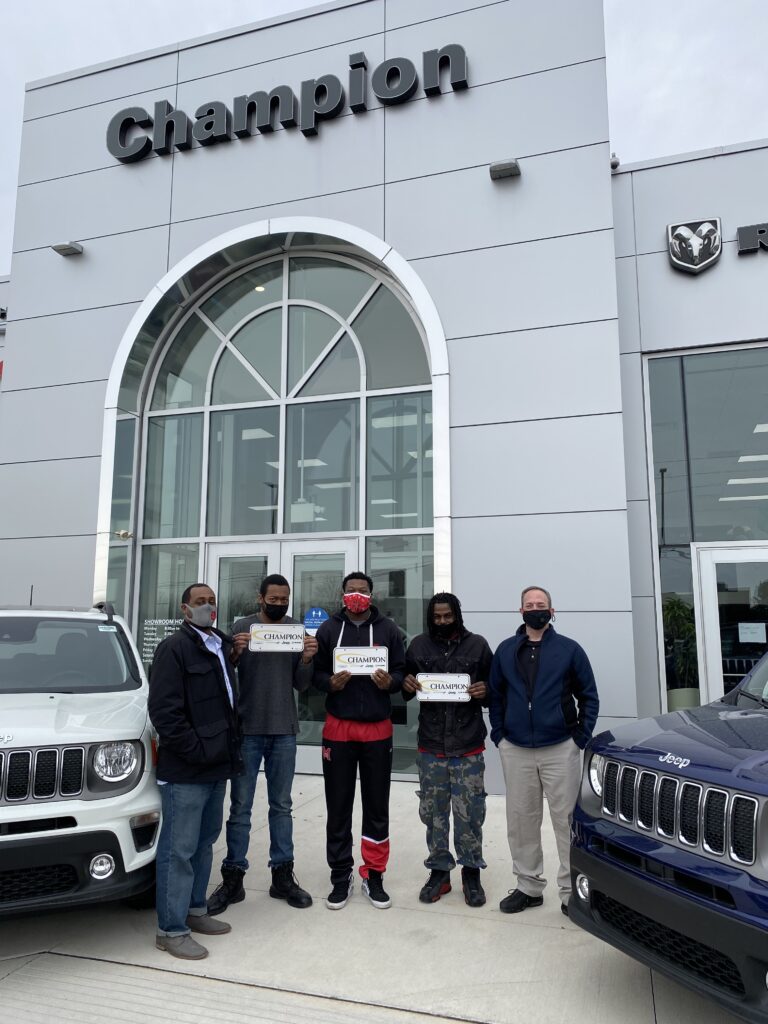 In a room full of cheering automotive service technicians and career navigators, three young menwere given the opportunity to put pen to paper and take a big step in their professional journey. There was a palpable sense of excitement as well as relief as Jeff Klein, Service and Parts Director at Champion Chrysler Dodge Jeep Ram in Indianapolis, handed them their offer letters. After seeing these young men put in the hard work and effort over the past week, Klein and his team offered encouragement, wisdom and importantly, a chance to join their team. 
These three young men, along with several students participating at Ed Martin Buick GMC, each completed a weeklong Automotive Service Technician Training through YES Indy. These Industry Trainings provide students with the opportunity to gain valuable experience in a specific industry, build a foundation and work towards earning an employment offer. Since July 2020, roughly 45 individuals have completed one of the four Industry Trainings regularly offered by YES Indy: Automotive Service Technician Training, Construction Level-1 Generalist Training, Salesforce Administrator Training and Logistics Warehouse Associate Training.
"I loved it. I learned how to change oil, tires, brakes, and filters. My tech was good at answering my questions and I learned a lot." said Marcus Lewis, a YES Indy participant who spent his time training at Champion Chrysler Dodge Jeep Ram.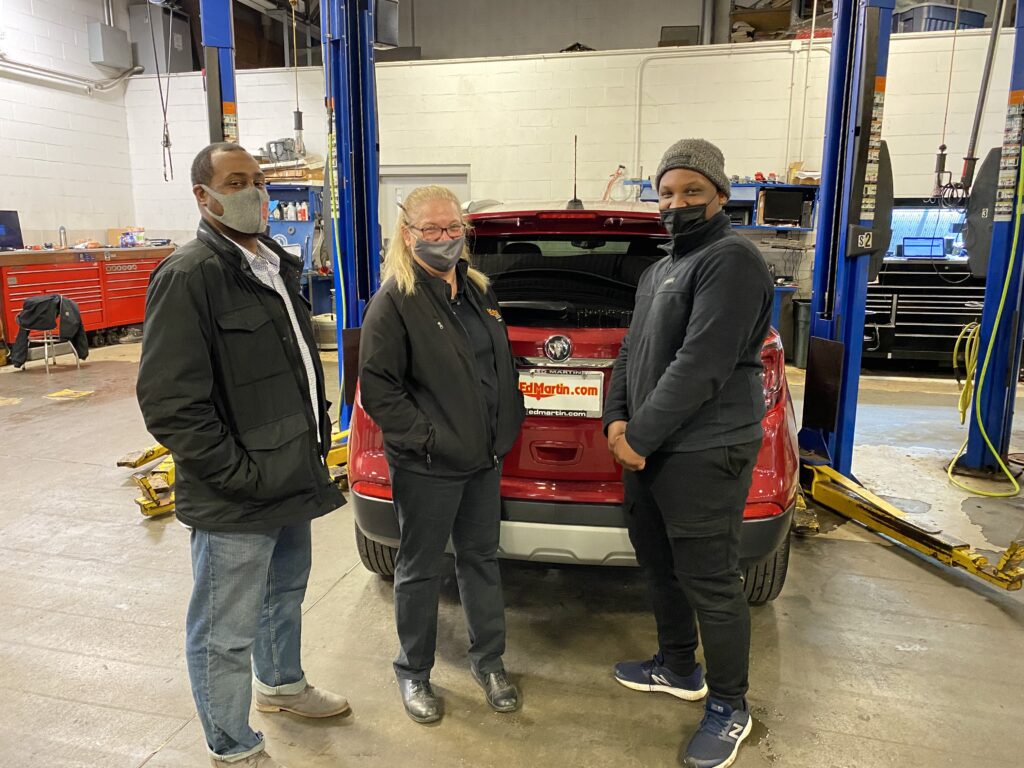 "We're very excited about what they've learned with us." Said Kathy Cameron, Director of Fixed Operations at Ed Martin Buick GMC. YES Indy partners Champion Chrysler Dodge Jeep Ram and Ed Martin Buick GMC, both located on Indy's North side, are passionate about providing young people with the opportunity to explore new career fields and better themselves. "Tommie worked with two different automotive techs, with one being a GM World Class tech. Not many achieve that level." Continued Cameron as she stood smiling next to Tommie, who had impressed during his week of training at Ed Martin Buick GMC. Thanks to his hard work and diligence, Tommie also received an offer of employment after completing his Industry Training.
Through a partnership between YES Indy, Flanner House of Indianapolis, Marian University and Nine13sports, participants not only had the opportunity to join the Automotive Service Technician Training, but also received several weeks of job readiness training, education support and career navigation through Flanner House programming. "Their growth in such a quick time frame is amazing. It's wonderful to be able to put together a program where they can explore a new career field and make it into something that can sustain them for life." Said Sibeko Jywanza, Director of Food Justice for Flanner House of Indianapolis.
Through the YES Indy Power Huddle, young persons are provided the tools to develop important employability and life skills as well as earn two Job Ready Indy badges: Mindsets and Social Skills. Both the YES Indy Power Huddle and YES Indy Industry Trainings are available for Marion County youth ages 16 – 24 who are not attending high school or college.
---